Dear All,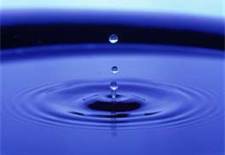 We cannot speak more highly of the benefits of attending live
Sedona Method Seminars. When we first learned The Sedona Method
in the 1970's, there were no books written to learn it from, no CD's,
tapes or mp3's to support our use of it. It was a pure, hands-on living
experience with others on course intent on improving themselves and
their lives. As we put ourselves fully into each seminar, focusing on
what was being presented by the instructor and everyone releasing, it
magnified the whole experience for ourselves, for everyone present.
That dynamic has not changed since it's inception, over all these years,
in fact, it's become more self-evident with each and every Seminar…
If you've enjoyed learning and practicing The Sedona Method through
the book or audio programs, imagine magnifying the experience and
results a thousandfold. There is an awesome power that is unleashed
when we gather and release together, and it can really be quite simple,
yet profound — and fun. The Sedona Method is continually evolving,
deepening, stretching beyond the basic questions, allowing us to easily
break free of self-imposed limitation to live life fully.
We invite you to gain for yourself the ongoing powerful benefits of
of a live seminar and join us in one of the following locations:

Opening to Love, Life, and Relationships – London, England
June 6, 7 & 8, 2014
The Power of Love: Beyond Letting Go  – Durango, Colorado
June 27, 28 & 29, 2014
The Australia Intensive – Brisbane, Australia
September 19 – 23, 2014
Love,

Annrika James, Licensed Sedona Method Instructor and Certified Coach
Tim McCavitt, Licensed Sedona Method Instructor and Certified Coach
Sedona Releasing Worldwide
SedonaReleasingWorldwide.com
FaceBook.com/SedonaReleasingWorldwide