Dear All,
The Power of Letting Go With The Sedona Method
Mexico City – October 19 – 21, 2018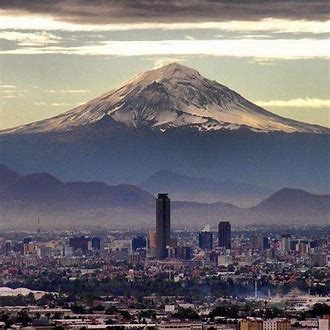 We all want the best that life has to offer. This means, for most of us,
experiencing growth in all areas of our lives with abundant energy and
a constant sense of peace and wellbeing.
What makes letting go with The Sedona Method so powerful?
The Sedona Method is the "how-to of letting go." It is an experiential process
that helps you change yourself from the inside out. It allows you to let go of,
eliminate, the subconscious blocks that hold you back from having, being, and
doing what you choose.
Letting go is the simplest and easiest way to live life and open to having the
life you aspire to. Why? Because letting go is natural and instantly puts you in
touch with your already present ability to succeed. You can feel confident, calm,
and in control in any situation.
When letting go there is no resistance, just an open free flow of energy. It is the
basis of all the releasing tools and processes of The Sedona Method and your
ability to use it will deepen each day of the seminar. By the end of the seminar
you will be able to use this dynamic technique at any time, especially in action.
You will experience and come away with:
Greater ease, effectiveness, and joy in daily activities
A clearer sense of direction and focus
Confidence to take appropriate action and achieve your goals
More open and constructive communications
Greater love for yourself and others
Being in touch with your intuition, clear reason, and creativity
The discovery that the source of success and abundance is within you
You will find participating in this live event to be the best investment you have
ever made in yourself — the key to living life fully!
The seminar is open to everyone, both new to and familiar with The Method.
I will be presenting it in English with complete translation by two native Spanish
speakers who have also embraced the power of letting go in their lives.
For full details and to register, click below for English or Spanish webpages:
"The Power of Letting Go" –  Mexico City – October 19 – 21, 2018
"El Poder de Dejar Ir" – Ciudad de Mexico – Octubre 19 – 21, 2018
Warm regards,
Tim
Tim McCavitt, Licensed Sedona Method Instructor and Certified Coach
Co-creator of The Sedona Method iRelease App
Sedona Releasing Worldwide
SedonaReleasingWorldwide.com
FaceBook.com/SedonaReleasingWorldwide