Acceleration with The 5th Way in Pasadena CA and London UK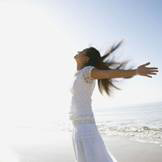 If it weren't for resistance, our entire experience of life would be,
in a word, effortless. We've all had days where we just felt "in the flow"
and everything simply fell into place, effortlessly. We've also had days
when we just had a hard time getting out of bed, and when we did, all
that we attempted was an effort, challenging and tiresome, even the
things we usually love to do, including releasing.
To have everyday be one of harmony and flow is actually quite simple
when we address and dissolve resistance and the nonproductive patterns
and beliefs that sabotage our best efforts to break free and move ahead in
life. If you want to become more self-sufficient and confident with The
Sedona Method, if you want to accomplish specific goals, if you want to
support yourself and others in self-discovery, or if you just want to feel
more alive and good about yourself, this seminar is for you!
It is called "Acceleration with The 5th Way" because it will accelerate
your progress towards all your goals in life, including the ultimate goal
of freedom. The 5th Way of releasing is an open spontaneous inquiry
into what is naturally present here and now; you will find that looking
through the illusion of resistance is the ultimate accelerator!
Register now: take advantage of Early Bird Price until February 1st.
Warm regards,
Annie and Tim