Acceleration with The 5th Way in Pasadena CA and London UK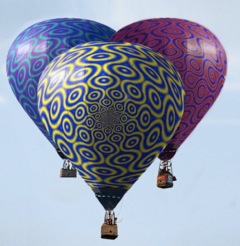 If you are 'sitting on the fence' and have yet to decide to participate in this
uplifting seminar, perhaps these words of encouragement will help:
There is nothing that compares to a Sedona Method live seminar.
Perhaps you have learned The Sedona Method through the book, or the cd
program, even listened to support calls, yet as good as they are, you still don't
feel that the Method is 'yours' or how to best help yourself with it. There are
still questions, uncertainty…"am I doing it right?" or "why am I not getting
results?" or "how do I apply it to my goals?"
This live seminar gives you not only the tools to define and accomplish your
goals with more energy and ease, as well as discovering your own answers,
but the invaluable opportunity to directly experience the Method in an environ-
ment that is both supportive and conducive to making it a natural ongoing part
of your life. Releasing one-on-one with Instructors who have over 36 years
experience with The Sedona Method, in addition to participating in partnerships
and exercises, allows you to safely explore and fully open to the lightness, ease
and power of releasing.
Or, perhaps you are a veteran releaser who has experienced and wants to join
again the energy, synergy and dynamic of a group of like-hearted people letting
go. Being in a group situation for a fun, interactive weekend can undo a life-long
identification with limitation and stuckness, and allow you to open and embrace
acceleration in all areas of your life.
Here are a few comments from Seminar participants that say it well:
"I would like to thank you for the space that you both provided that allowed me to
open up for the first time in a group setting. I have been seeking for a long time,
as most of us probably have; I have a collection of self-help books, tapes, cd's, and
have attended a lot of seminars over the years to create the life that I want. However, this was the first time I found myself requesting assistance and volunteering to share my experience. The insights that I have gained have allowed a deeper opening inside and a connection to the love that we all are. You both provide such a secure, gentle,nurturing and loving space that allows for this unravelling and opening to occur. The fact that I recognize that means that I am getting a sense of the love and gentleness
that I am." Rose Go, Miami
"This was my fourth Sedona Method seminar, each has served as a 'yardstick' for my 'progress'; I am quite amazed at the different person I am. I notice how much more confident I am, how much more relaxed I am, balanced, centered and at peace. In short, I can arrive and mix and enjoy the seminar to the full. Each seminar seems to bring up exactly what I need at the time and I realize how much I am releasing all the time without even knowing it! I felt stuck for a long time, and suddenly things have changed, hugely, and this seminar has helped me embrace the change." Kamini Aga, Manchester
Acceleration with The 5th Way in Pasadena, California
Register now: take advantage of Early Bird Price until February 1st.
Warm regards,
Annrika and Tim

www.SedonaReleasingWorldwide.com