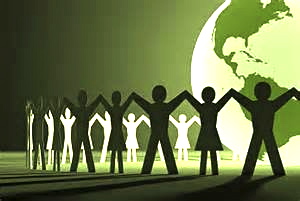 It's heartwarming to hear about the many people worldwide who've discovered The Sedona Method through the Sedona Method book, CDs, mp3s, or most recently through our iRelease app. Kudos to all for your willingness to  improve yourselves and your lives, and for your persistence to come as far as you have with your use and practice of this wonderful life-changing tool.
As oftentimes happens when we are learning something new (or doing it for a while) is we hit resistance. It can slow our progress down, erode our enthusiasm, and even stop us if we let it. Sometimes the resistance takes the form of questioning whether we're 'doing it right' or doubting that it's as easy and powerful as it is. Sometimes it just leaves us feeling frustrated, struggling or stuck.
One of the best and most effective ways to address and release this resistance, as well as other limiting beliefs and patterns, is to immerse ourselves in a group of people releasing….and allow the synergy of like-minded, like-hearted people to support you in letting go. There is an awesome power that is unleashed when we gather and release together–and it can really be quite simple, profound, and fun.
No matter how long you've been releasing, participating in a live event is a tremendous boon. You'll deepen and streamline your releasing to where it becomes more fluid, easy, natural and on-going. Welcoming and dissolving the identification with the obstructive patterns and beliefs from the past is immediately freeing and reveals the lightness, happiness and wellbeing that is your basic nature. When we bring that happiness and wellbeing to every situation and activity we are in the best frame of mind to achieve our goals with ease and are open to both solution and resolution. You'll discover more of the truth of what you are through your own direct experience; every area of your life will reflect this delightful new shift in perspective. And you'll have the opportunity to meet fellow releasers, some of whom you might like to remain in touch with to continue supporting one another on a regular basis.
The Sedona Method is continually evolving, deepening, stretching beyond the basic questions, allowing us to easily break free of self-imposed limitation to live life fully and attain the ultimate goal of freedom.
We invite you to experience the ongoing powerful benefits of a live Intensive and join us in one of the following locations:

London Intensive – London, England
June 24 – 28, 2016   

Australia Intensive – Brisbane, Australia
September 9 – 13, 2016  (note: Early Bird Savings until June 30th)


Love,

Annrika James, Licensed Sedona Method Instructor and Certified Coach
Tim McCavitt, Licensed Sedona Method Instructor and Certified Coach
Sedona Releasing Worldwide
SedonaReleasingWorldwide.com
FaceBook.com/SedonaReleasingWorldwide