Beyond The Body: Radiant Health and Wellbeing Teleseminar
September 5, 12, 19 & 26, 2012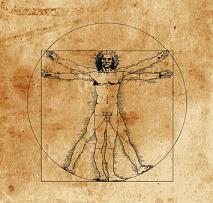 If you are sitting on the fence and haven't decided to join us (and a wonderful group of health-conscious releasers from around the world) on this four consecutive week Teleseminar…perhaps these words of encouragement (and explanation) will help:
Haven't been on a teleseminar before, and don't know what to expect?
Well, rest assured, you don't have to say a word if you choose not to, but if you do, know that your privacy and anonymity will be respected. We don't 'call on' any participants and won't use their name, unless they identify themselves by name first. So, you can sit back and release while another is working, or while we are guiding the group through a release on a universal issue! You can also use this supportive opportunity to release, 'one-on-one', beliefs you may have
about yourself or your body!
What if your work schedule/time zone doesn't allow you to attend live?
No problem. We'll be recording all eight of the 90 minute sessions and making them available to all Teleseminar registrants. So, if you miss a session or two (or can't make any of them) that's ok. You'll have these downloaded recordings to listen to when you do have time…and then be able to re-visit them (along with the Teleseminar Workbook) indefinitely and at your leisure!
Do you work with people in health and wellness?
Are you a practitioner of one of the many body-related professions that people turn to for advise, support, treatment and solutions…and despite your best efforts and intentions find something is missing in your own health and wellbeing? This Teleseminar will complement your professional best by providing you with the direct experience of supporting your body's natural healing process as well as open the door to clarity and intuition regarding appropriate actions for your clients.

Are you athletic, active, creative, driven a little (or a lot)…and recognize that your body requires maintenance (or rest, or motivation, or something…) that it's not getting regularly and naturally?
The theme of this teleseminar is both about the body, and beyond it. It's about health and wellness…and ultimately, wellbeing. The source of wellbeing will be discovered and explored and brought home as these four weeks unfold…watch the body respond!

Do you have issues with, or beliefs about, the body that are keeping you from your best and highest good?
This is an opportunity to see through all limitation…and enjoy life to the fullest.

What if you have no physical issues?
You can use the Teleseminar to release and explore that which is beyond, to see through the illusion, "I am the body". As Nisargadatta said, "You are the beingness in being, the awareness in consciousness, and the interest in every experience."
We invite you to discover that for yourself.
For full details and to register, click here!

To your radiant health and wellbeing,


Annrika James, Licensed Sedona Method Instructor and Certified Coach
Tim McCavitt, Licensed Sedona Method Instructor and Certified Coach
Sedona Releasing Worldwide
SedonaReleasingWorldwide.com