Dear All.
Brisbane, Australia is the location for a Sedona Method Intensive!
Part 1: The Key to Happiness and Wellbeing, October 11-13, 2013
Part 2: Acceleration with The 5th Way, October 14-15, 2013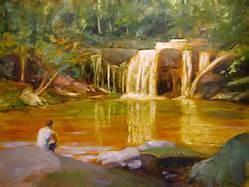 We've all heard, "Happiness is our basic nature."
So, if that is true, why do we experience unhappiness?
Perhaps all we have to do is investigate and let go of the limiting patterns
of thought, rules, conditioning and beliefs about ourselves and life that have
been robbing us of what is naturally within us, and allow the happiness to shine
through.
This upcoming Australia Intensive is an opportunity to do just that…to deeply
investigate, dissolve and free ourselves from the limitations to directly, intimately
experience this much sought after aspect of our basic nature: happiness and well-
being. Whatever challenge, or phase of life you may be addressing, these five
days set aside for inner reflection in a loving, supportive environment with others
focused in the same direction can be both enriching and empowering in a real and
lasting way.
For complete details about this powerful Intensive, daily schedule, venue
information, and to register, (Early Registration Price until Sept. 27th), visit:
Australia Intensive 2013. We hope you join us, and look forward to being with you
soon.
Warm regards,
Annrika and Tim
Annrika James and Tim McCavitt
Sedona Method Licensed Instructors and Certified Coaches
Sedona Releasing Worldwide
www.SedonaReleasingWorldwide.com