Goals in Action with The 5th Way Worldwide Teleseminar
January 10, 17, 24 & 31, 2013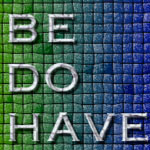 This New Year Teleseminar is an invitation
for you to let go of all that stands in the way of your natural abundance.
So, why goals? Here are a few great reasons:

*Goals are an integral part of life! Applying The Sedona Method to your
goals makes releasing an integral part of all areas of your life: health,
finances, relationships, career…
*Focusing on goals takes you deeper into your natural state of being,
aspects of which are courageousness, acceptance and peace.
*Provides the opportunity to let go of stuckness, fear, resistance…and open
to a successful life with confidence and ease.
*Clear the path of long-standing blocks (beliefs, patterns)…freeing energy
to flow unobstructed as positive, supportive action.
*Learn powerful, effective ways to release in action.
We will be using the latest, most advanced process of The Sedona Method:
The 5th Way, a revolutionary approach to goal setting and accomplishment,
as well as all the basic tools that are the foundation of TSM. You'll take with
you these empowering tools to continue to apply in your daily life.
Register now and join us January 10th for a vibrant and expansive 2013!