Dear All,
We're pleased to announce a unique global event!
Leading practitioners in Letting Go are coming together
Tuesday July 16th – Thursday July 18th, 2013 for:
A 3 Day Virtual Retreat: The Art of Letting Go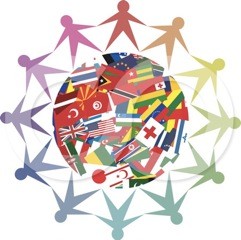 If you are interested in living free of limitation, letting go is
the "how to." Letting go is the ageless, natural ability we
all have to discover the inner peace that we are, supporting
ourselves, our loved ones, our world.
We'll be sharing our perspective on: "Welcoming the Flow of Life"
and exploring with you the simple and profound power of letting go
with The Sedona Method. Here's some of what can be gained:
A taste of how to let go with The Sedona Method
Seeing through the suffering of limitation
The power of empathy (versus sympathy)
Opening to a peaceful solution for all
How to live from your heart
Letting go to support our planet
This event is for both seasoned releasers and those new to letting go.
Click here for details and to register. There's no charge for this event.
Recordings of all the sessions will be also be available to those who register.
Love,
Annrika and Tim
P.S. Visit our Facebook Fan Page and 'Like' us!
Annrika James and Tim McCavitt
Sedona Method Licensed Instructors and Certified Coaches
Sedona Releasing Worldwide
P.O. Box 225
Sedona AZ 86339
Seminars and Coaching Exclusively
in The Sedona Method
www.SedonaReleasingWorldwide.com